Had a great weekend so far, after a very busy week at work. Nothing special to report, except a nice lunch with a banker friend on Thursday, and some yummy Chinese food with my colleagues on Friday. Some new faces at work, many of them quite good, so it's definitely "one step forward" material.
Zen has been saying funny things recently:
Peter: Hey Zen, do you want to see papa's new magazine?
Zen: Does it have Spiderman in it?
Peter: No, it doesn't.
Zen: Then I don't want to see it.
Zen is really into getting up early these days. When he hears my alarm go off, he jumps out of bed and rushes over before I've even stirred so that he can qualify as the first one up that day. He even said to me "Papa, I want to wake up even earlier. I want to go to sleep at 12 o'clock and wake up at one o'clock." Crazy.
He also always want to become something. "Papa, I wish I could be a transformer," or "Papa, I wish I could be Spider-man," etc.
Today he was a really good boy. I didn't see him much last week, since I worked so late most nights or went to Japanese lessons and came back late on Friday, so today was our day to spend the whole day together, as most Saturdays are. Naoko had plans to go out with work colleagues after work so it was really going to be the two of us together all day. This morning we went to Bukit Batok and watched Transformers. It was a lot of fun. I wasn't that interested in seeing it for what it is, but it's the perfect sort of thing for a kid like Zen and me to go to together. As it turns out, there were plenty of parts of the movie where I thought, "hey, this is really a lot of fun!" Of course, the plot is a bit retarded – it's one of those "the only chance we have of saving the world is if we perform this elaborate procedure" movies – but in the end nobody really cared I suppose. It will be interesting to see what the professional reviewers have to say about this film (for some reason the film has been released earlier in Singapore than anywhere else, dunno why). I have a theory that it will become the big hit smash money earner of the year, mainly from guys my age who grew up with the Transformers (although I might have been a wee bit too old for it) taking their sons to see it. Very few mothers or daughters, sisters or aunts will be watching this flick. After the film, we went home had lunch, Zen napped, and when he woke up we played Uno and "train game," then went to the playground, then went to the train station to see the train. We got there just as the train was pulling in, so we were only there for a minute when we went off for dinner. Ironically, the place we chose to eat was also the place Naoko brought her friends to, so we ended up eating dinner together anyway, how funny. Went home at 8:00, played some electric guitar, drew some Cars characters while Zen coloured, then put Zen to sleep. Zen sleeps on his own these days, so it's good.
Movie Review:

Transformers - While I was never a fan of the original toys, comic books, TV series, movie or anything, I've been as swept up in the hype as anybody else has. Also I have a five year old boy, so there was really no good reason for me to avoid this film simply because it was a Michael Bay project. I found it very good. First of all, it started quite well, with some mystery about what the hell these things were anyway, and why they were on earth. Then the character development was actually fairly okay, although uber-geek Sam Witwicky, played by Shia LaBoeuf was a bit irritating at first. Never mind, he was introduced at the same time as the character played by Megan Fox, who has a very appropriate name. Everything about the film was fairly good, and at times the action scenes were such that I was thinking to myself, "hey, I'm having fun here." The main problem of the film was in the editing – enough to make me wonder if the Singapore release is some unpolished version and the one that will be released on the fourth of July in the U.S. will be a bit smoother… although maybe the thought that Hollywood types would give as much attention to the plot as they would to their CG and explosions is giving these people too much credit. Some action scenes between the Autobots and the Decepticons don't make sense (who hit whom, where are they attacking from, where was Optimus Prime when Megatron was doing this and that, whatever). Other plot points seem juxtaposed somewhat, so it's a bit confusing. It also seemed to be a film that couldn't make up its mind whether it wanted to be a film about people or a film about robots. The "characters" of the robot, unfortunately, aren't very fleshed out, and the scene where Optimus Prime introduces his crew seems it was taken right out of Top Secret ("this is Duchamp, Levieus, Escargot, Latrine, Deja-vu, and Chocolat Mousse"). The human characters, oddly enough, are quite adequately fleshed out, often too much so – sure Sam Witwicky's dad is nitpickety, but the scene when he's trying to find something in his room while the impatient autobots are waiting outside trying to save the world, and his fussy folks are going on about whether he did his chores or not is a bit tiresome. One of the funny thing about the film is all of its wacky bits. There's a scene where an Autobot pisses on a police officer. The chihuaua is called "Mojo," and there's a rather surreal scene where an Autobot is scolding him – "Bad Mojo – BAD Mojo." Then there's John Torturro's over-the-top performance as a government operative, which is quite funny. Sam's parents are also quite good, despite the above-mentioned scene, as a sort of non-gangster Tony and Carmella Soprano. Jon Voigt is in the film going through the motions as the Secretary of Defense who loses his marbles near the end. Then there's also John Robinson, who played Stacey Peralta in "Lords of Dogtown" who has a brief role – probably got paid more here than for Lords of Dogtown. There's this priceless bit in the end credits where they talk about "alien sightings," and say to the effect "oh no, we live in a democracy, our government wouldn't hold secrets like that from us." In another superfluous scene, there's this weird interchange like "hey – there are three scratch lines on this, like Freddie Kruger." "No, Freddie Kruger has fouru claws, Wolverine has three." The music is generally quite good too, although the re-use of that Kill Bill song was a bit weird. But, of course, it could have been a hundred times better – imagine if this film had been as tightly scripted as Terminator 2? Which reminds me – what is James Cameron up to these days?
CD reviews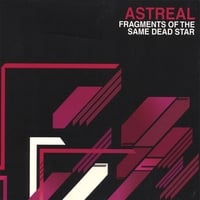 Asteal: "Fragments of the Same Dead Star" - So far this is probably the best and "edgiest" Singapore band I've come across. They play music that you'd want to call "shoegazer," but they are essentially a modern alternative band in Singapore playing mature, well-produced music for an audience that buys greatest hits CDs of '80s pop bands. Pretty much an oasis in a musical desert, although there are still other good bands out there. Very nice female vocals, excellent songwriting, some experimentation, cool effects, nice mix of catchy riffs and feedback. Great, great, great. They remind me of much-loved '90s bands on the Bedazzled label like An April March and Siddal, but there's a bit of the Cure, Lush, Slowdive, My Bloody Valentine, Curve, all that. Excellent band that has very funky songs.

ABBA: "Arrival (deluxe edition) – A strange thing I noticed in Singapore is that there are many "greatest hits" bands here. Certainly, all of the one hit wonders of the 80s are represented there – Spandau Ballet, A Flock of Seagulls, Alphaville – but so are mega-groups like the Beatles or the Eagles and the Police and whatever. Try to find their albums if you dare, but if you want a greatest hits package you have half a dozen to pick from. ABBA is the same thing, so that's why I was quite happy to finally get a true ABBA release, not just in its regular version, but in a deluxe version with unreleased songs and a bonus DVD. And on top of that I got 40 percent of when I bought it! Fantastic!! Ever since seeing Bjorn Again recently, my interest in ABBA has picked up somewhat, and I wondered what it would be like to hear ABBA songs that aren't among the 20-30 songs regularly regurgitated in greatest hits packages, or the Mama Mia song track, or even on the Bjorn Again set list. And yes, it was eerie hearing songs that sound like "Dancing Queen" and "Voulez Vous," but have titles like "When I Kissed the Teacher" (Zen gets a kick out of those lyrics), "My Love ,My Life," and "Dum Dum Diddle."

Elliott Smith: "New Moon" – Elliott was born the same year I was. He'd be the same age as me, except for the fact that he died in 2004. One of those great tragedies that quite shook me, probably more than Kurt Cobain. Elliott wrote and recorded great, beautiful, classy songs, many of them quite stripped down and acoustic. Not quite similar to Leonard Cohen or Nick Cave, I'd compare him most closely to Nick Drake in sensibility, if not in style. "New Moon" is sort of like a collection of miscellaneous unreleased rough stuff, although Elliott's "rough mixes" were probably better than most people's finished songs. Why wasn't this guy more widely known?