Wow, a few weeks with no update. I need to get crackin' over the next few days…
Okay – I've been back four days. In that time I've appeared on TV twice, attended a conference, went to a product launch and its (lame) accompanying evening party at a new night club, wrote a bunch of articles, edited some more, caught up with my colleagues, ripped CDs into my computer, put the pics to the CDs, and all sorts of other tidying up nonsense at home like laundry, cooking, ironing, dishes. Whew. So… what was the trip like?
6 July 2007 – I worked all day on July 5th, got home after midnight, had two beers, packed, slept at 1:30, woke at 4:30 to shower, got in a cab at 6:00, to the airport, check in at 6:45, went for a coffee and watched planes in the bright glorious sunny Changi airport lounge, ate a breakfast that we had brought along, sat on a plane for six hours. Food was good. Watched two episodes of The Simpsons and also the movie 300. Good use of narration. Tired, but couldn't sleep, so I drank beer. Saw 40 minutes of Ghost Rider before we landed. Got through customer just a minute too late to catch our bus, then had one hour to go to JR, call Himeji, then got on our bus to Himeji. Rode for two hours and 10 minutes, got to Himeji. Odoo-san was supposed to be waiting for us on the other side of the station, so we walked over and saw Yuuta first come running out, and he ran away, and we found the car, got in, rode home. Had a great sashimi dinner, saw many of the relatives and plenty of the kids, including our first look at Shota, Zen's newest cousin who was born in January, a chubby little bear. I was as happy as a clam all day, since I'd been working long long hours leading up to the trip and had barely seen my family, now here were so many relatives in one place, and so much youth. Went to sleep near midnight.
07 July 2007 – 7!7!7!!! Zen woke us up early, breakfasted and read the Economist, dug out old CDs, the kids came over and played all day. Went to Tower Records by myself and looked for Mushroom info, ate dinner, went out with the kids for a dinner of ramen and gyoza (Odoo-san was out with the boys), went to sleep at 11.
08 July 2007 – Hung out all morning. Zen went to Yuuta's house in the afternoon, so Naoko and I went to buy clothes and to Book Off, where I got an interesting Spiritualized CD in a funky case, and Naoko bought train magazines so she could research our trip. Went home and finished reading the Economist, watched the kids play, listened to Haruka play "Fur Elise" on the piano over and over again. Amazing – she never takes lessons, just gets a bit of help from Kyoko from time to time. A patient learner.
09 July 2007 – Hung out, tried to go to Tegarai-yama by bicycle with Zen, but it was raining again so we gave up. Ate lunch, afternoon went to see Baa-chan, tried to go see Tegaraiyama again, but there was more rain – read and napped instead. Read more of The New Yorker, found lots of old notebooks, nice. Dug out old photos and reminisced, chilled out in the Fujino's house watching sumo, drinking sochu, eating good food, enjoying quiet time.
10 July 2007 – Woke up late, rummaged through boxes of old memories, read from the New Yorker – all good articles and stories, but each with a certain over-descriptive New Yorker-ness about it. Went to River City mall, bought a Purarail trian for Zen, and talked to an 86-year-old man about the importance of education. Bought a Satie piano score, met Naoko to buy train route books, electric plug converters, doughnuts, groceries, headed home to eat great tempura, pack, drink shochu.
11 July 2007 (Seven-Eleven day) Woke up at 6:00, got ready, went to the station, on the bullet train to Nagoya, changed to the Nagano line. Ten minutes out of Nagoya, it was already green valleys and rural farmhouses for a while. Took in sights of bamboo gulches spanned by rope bridges, misty rivers and ponds, white water cascades, train tunnels coming out in hidden valleys, before we got back into industrial lands, that eventually also melted away in the rainy hills where nature took over again. Listened to Nagisa Nite noise, thought about Low, made plans for our week away. Even in the countryside we were reminded that we still were in industrial Japan, where there's always at least one eyesore in the most gogeous of places – a car shelter underneath the flowing branches of a magnificent sakura, for example, or an ugly shed built in the middle of beautiful nowhere. Zen ate voraciously, then fell asleep. Naoko slept too. Got to Matsumoto, went to the tourist info, got a map of the town, walked to the castle, along a river path with ninja frogs, to the castle. There was a fire engine and an ambulance, I suppose some 80-year-old on a bus tour had collapsed. Climbed up the six levels. Zen left his shoes on level two, nice windy view from up top, so I had to retrieve them before we could see the top of the castle, known as the donjon. Nice windy views of the city, abeit from behind chick wire, and the surrounding Japan alps, although most peaks were behind the clouds. Matsumoto castle is a sister castle to Himeji-castle, as it is one of the few original castles in Japan – they were either destroyed in the Meji Restoration or bombed in World War II. Back down, visited the Vienna exhibit, took a trian to Oomachi, got info about a local inn, went two more stations, got picked up by the inn-owner, drove around a lake that was the "setting" of the anime "Onegai Teacher", then checked into the inn. Nice place – we were the only ones there, so it was quiet. Our room had a remote control for the light switch, my first time seeing such a thing. There were beehives in display cases all over the inn, also quite strange. Relaxed, walked to the lake, ate ramen and gyoza, walked to Lawson, went to see fireflies. The lady from the inn guided us along the night streets, then past the place where we had dinner, under the highway overpass, along a stream until there were no more street lights, then we saw them pop out of the darkness near the stream, around the bushes. Little green lights bobbing around. Some of them flew up high, then lazily fell to earth, before disappearing. Zen was not enchanted, though, he was rather scared. Of all the places we stayed in Japan on this trip, this place was probably the nicest because the people were used to giving "extras" to people who stayed there, such as tours to see the fireflies, drives around the lake, blueberry (or whatever fruit or vegetable is in season) picking. After we got back, we went into the hot spring, Zen's first. The water was around 42 degrees. Zen was a bit scared – he didn't go into the water much at all, although I dunked myself right in. After that, we all fell asleep quickly.
12 July, 2007 – Woke up at 5:05, 5:10, 5:20, 5:35, 5:55, and 6:15. Went for a hot spring with Zen, who didn't go in again. Never mind. Had breakfast, went off for a walk to the lake, admired the hornets nests in the display cases, got a ride to the station. Rode out of Nagano prefecture in a local train with 20 high school boys, many of whom were fat, others who were shrimpy and funny-looking. Most were grinning and joking garishly, sitting on the floor, stretched out on the chairs as if they were beds, playing linked-up TV games, or whatever. One girl got on, she seemed to be interested in these rejects somehow. Fat thugs or skinny geeks, all stupid. Great scenery , though. Got to Minami Otari and we switched to a diesel train, then went along a winding river course that we criss-crossed on old iron bridges. At the final part, there was almost nobody on the train with us. Slowly through tunnels, opened the windows and let the wind blow through our hair before finally getting to Itoigawa, where we saw a nice old three-train shed for the diesels. Took the trains to Naoetsu, one of the most run-down towns I've ever been to – no NOVA language school, no convenience stores, no non-local banks, barely any coffee shops, many shuttered shops. Although it will be the origin of the 2008 Taiga drama, the town looked like nobody had touched it in years, and badly needed a sprucing up – even the house that was built on the site of an old villa that Yoshitsune and Benke had once stayed in was overgrown with weeds. I was feeling sluggish the whole time, which was probably from the morning hot spring that I had taken. Got on another train, great seaside scenery for 10 minutes, to go to Niigata town; walked around, saw the famous political candidate Fukushima Mizuho and Yhamamoto Akiko campaigning from a speaker truck. I waved vigourously at them, Fukushima Mizuho nearly toppled over when she waved back to me so enthousiastic was her response. Went to browse in a Tintin Shop (I didn't know that there now was such a thing), then on a train to Murakami hot spring town. Scary dry salmon hanging in front of the tourist info shop in Murakami, then went by cab to a minshoku with the scary-but-kind obasan running it. Went to a nearby hotel to have a hot spring with a view of crashing waves and angry white water. Zen went into the water of the hot spring this time, so proud of himself. Ate great sashimi, althouth there was maybe a bit too much on the plate – but it sure was cheap. Zen played with toy cars, we talked to the cook and the waitress, watched the night waves crash into the shore. Back to the room and Zen fell asleep quickly.
Seen from the train: a wind-swept old lady trying to take a picture of our train as it passed, a crew of train fans photographing us, a policeman, an island full of white birds, endless nooks and valleys.
13 July, 2007 – Friday the 13th. Woke up at 6:14, went for a walk on the beach, saw a spider building a web, ate a HUGE breakfast, Zen didn't eat much, couldn't finish even his c orn, checked out, took a bus, Zen forgot his bag on the bus. We called the bus company from the train station, they helpd us retreive the bag, we got our train on time, yay. Took the 9:26 train, direction: Akita. Sat on the train, got to Akita, got oriented, went to Ito Yokado to buy lunch stuff, then to the park to eat. Watched someone feed pidgeons, ten to the Resort Shirakami, great sceinic line. The train changed directions twice, nice for us because we were on one end of the train. Could stit behind the driver for a while, fantastic, and watched what hthey did. Read a little, filmed a little, ate a little, got to Hirosak, found Super Hotel after getting lost once, checked in, Zen said sweet things like "I want to live in this hotel" and sugh, he got the bunk bed. Naoko was impressed with the boiler/steamer. WEnt to an Izakaya to eat, then to a shamisen bar. Heard 20 minutes of shamisen being played like Jimi Page's guitar. Zen was saying he was sleepy. Had squid and beer and juice and a spritzer, Y4,500. On the way home, Zen was not sleepy any more but wanted to race me! At the room, he watched Kiki, slept.
14 July 2007 – Woke up, had the crappy free breakfast, walked to the station, caught our train with 30 seconds to spare due to Naoko's miscalculation (Naoko had misread the schedule, but we ended up on the right train by luck just by being at the station early – one "let's look in this shop" moment would have done us in). Lucky. Rodt on to Hachinobe, got a bullet train, down to Morioka, took a bus on to the Koiwai farm, saw their streamtrain hotel, watched a sheep dog show. Zen was afraid of the sheepy, because they kept crowding him, but petted the sheep dog. He's learning a lo\t. Saw a cow, saw horses, rode in a horse cart, milked a cow, ate barbecue beef. Took the bus back to Morioka, bought lunch boxes, went up to the platform, got confused about our train to Tokyo,"Why is it empty? Why are the doors closed?" Before long we realised our train was the full train on the other side of the platform that was nearly ready to leave. Sat down, ate, Naoko and Zen slept through the best scenery on the trip. Stunning views – empty green fields, steppes, snaking rivers and bridges, valleys seen for a few seconds, a single farmhouse set between hundreds of rice paddies. Amazing. Mist settling in. Can't see the mountains. Got tto Tokyo, Shin Yokohama, and all the lines to get to Negishi. From the platform we could see them drive up in their cool van, Ralph and Even, got downstairs, they drove us to the home, time for drinks and the kids played, went to sleep.
15 July 2007 – Woke up, hung out, ate pancakes that Nicole cooked up. It seemed like the typhoon arrived, so we sought low-key things to do. And so we.. went… bowling! Lauren got a strike, then went to find the okonomiyaki place. It was… closed. So we went across the street to Denny's, and I was shocked to discover how incredibly delicious Denny's food was, even if they only had Japanese-style western dishes on the menu. Went back, hung out, had a barbecue in the evening.
16 July 2007 – Woke up, went driving, passed the military town of Yokosama where we spotted frigates and nuclear subs from the bridge. Saw the small beach, the light house, drove to Misaki village on the Miura peninsula. , saw the fish heads, then the nameless festival, then ate a light lunch of really delicious sashimi donburi/ochazuki at Uo-oto, then around the fish market, ate pumpkin pudding, saw jellyfish in the harbour, then drove to the cape where we clamboured over folded layers of volcanic rock to a jutting outcropping where geek hobby fishermen were using their rugged all-weather fishing gear with all the attachments and accessories to throw krill into the water with scoops in the hopes of attracting something. Weird. Waves crashing in, hypnotic. Went to the hilltop shrine, the kids carried a pole as if it were a danjiri, saw the mother and daughter fishing on the pier, the family visit, nice. Then drove to the beach, put our feet in the water, played with the sand, ran from the waves, Lauren posed naked. Went home, kids watched Dekoboko Friends and Superman II.
17 July 2007 – Last day of our JR pass. Went to SHinYkohama, part of the way with Ralph, just missed our 8:53 becasue we chose the slow queue with a trainee train guy. Went to Nagoya, got a train for Tkki, turned back when we knew the connections were so bad we'd only reach Osaka at 11 at night. Had miso katsu lunch in Nagoya (super yummy – I was shocked!!!), then went off to Kyoyto. And we discovered a plan to salvage our nearly-ruined day: we'd go to the steam train museum! Went there on foot, great place – semi-circle steam engine shed with turntable, next to th real train yards, bullet train whizzing by, took a steam train ride, Taiwanese on board, Emperor's steam train, saw it go back into the sehd, took a bus (with lots of young gaijinn on it) back to Kyoto station, off to Osaka to Aki's place by subway, then to eat ramen and gyoza, back to Aki's place to catch Internet TV, Gatchaman, then to sleep.
18 July 2007 – Woke up at 8:00, went to Transportation Science Museum witht Zen, spent two hours and 45 minutes there, then back to Aki's to eat noodles, then off to meet Matt. Lousy connectoin, was a little late. No more Alchemy Records, no more Tower. Went to King Kong Records, and Time Bomb, where they have an old S.O.A. EP for sale. Then to Slices Cafe. Matt went off to an internet cafe to check some work, I got chu-hi and walked around, saw a live girl-rap Puffy-like performance, Miki Gakki was closed, went with Matt to Tondabayashi, missed a transfer, riode into the countryside for a while, then back, just in time for his class. I sat in the pub for 90 minutes to kill time and wait for him, looking at my new CDs, chatting with the drunken master, his wife showed me her old bills fro around the world, I got an old 100 yen bill, then off to Popeye's Ramen to meet "the boys," who were Richard and Oliver, as well as the famous Dave Wesson. Ate good, got Jusco beers, then off to the train station to busk, sing songs (mainly Johnny Cash and the Beatles, but also one part of "War Pigs"), Got to the train just on time, then to bustling Tenji, then back to Aki's, a ber, then sleep.
19 July 2007 – Woke up, prepared luggate, lugged luggate to JR Osaka, bought tickets, put luggate in storage, off to Universal Studios Japan, met Jason and Yukiko and baby Joe, then inside. Rode Spiderman first – scary but exciting – and all in Japanese. Watched a parade, rode Backdraft (which was more educational than a ride, and had explosions and fire that scared Joe), then Watworld (great fun), Jaws (okay – a bit hammy), lunch at Mel's Diner, then to Shreck in 4-D (four dimensions sounds corny, of course, but it actually IS four dimensions), and then another parade. Left for home – to JR Osaka ,then to Himeji on a crowded train. Naoko and Zen got a seat quickly and instantly dropped off to sleep, but I had to stand the whole hour – I was exhausted when I got to Osaka. GOt home, date, drank whiskey, slept 10 ours!
20 July 2007 – Woke up, went to Tegaraiyama by bicycle with Zen, but couldn't see Wassan. Rode down, saw the pool, rode to another temple, back for a delicious reimen lunch, rained all afternoon so I finished Memomirs of a Geisha, relaxed, great yaki niku dinner with tons of vegetables.
21 July 2007 – Last full day in Himeji. Walked in the neighbourhood, played piano Gymnopedie 1, 2, and 3. Hung out, went to Shimamura, went to River City for one hour, looked a guitars and pedals, fun. Dug through boxes, watches sumo, went to A-Coop, had a great family fun dinner with everyone over. Love it.
22 July 2007 – had a sad farewell, but not too early. Masayuki's family drove me down to the bus, so I could see Naoko and Zen, but also Nanaka and Haruka and the parents, nice. Uneventful bus ride, plane ride, watched three movies that I don't remember very well because the nice stewardesses kept bringing me beer after beer. Wow. Walked around the airport looking for a toy for Zen that I wanted to get him, couldn't find it. Got in at midnight, stayed up until 2:30 unpacking and doin all those strange things like checking email.
Zen doing some colouring

Zen and his newest cousin, Shota. Zen's finally no longer the baby in the family!

Fireworks!

Haruka Nanaka Yuuta Zen

Peter and Shota

Zen on the bullet train, with the "bullet train character," Mr. Hayate.

Naoko Zen train

Castle bookstore in Nagano

Picture of Peter and Naoko taken by Zen

Matsumoto castle:

Lake in Nagano

Rural trainline

Zen and train(s):

A real tanuki

Zen and Naoko on the shores of the Sea of Japan in Niigata

Coast scenery

Our friends, the train drivers

store manequin dressed up by JR to promote the Hirosaki festivals

Naoko and Zen in the bunk bed

Peter reading

Naoko and sheep

The bowling gang:

Fish heads in Misaki

Zen and squid

Ralph Nicole Evan and Lauren and Naoko and Zen

Zen Evan and Lauran

Zen Potter

Chums walking

Zen and Evan in the waves

Zen in front of a functioning steam train, wearing conductor's cap

Zen with a steam train on a turntable

Peter, Naoko and Zen in front of the big Universal Studios world, at Universal Studios Japan

Zen greeted at the gate by Woody Woodpecker's girlfriend

Checking out the Hello Kitty float

Naoko, Zen, Jason, Yukiko and Jotaro at the Waterworld attraction

Peter, Naoko and Zen flirting with Jaws

Naoko and Zen at Mel's Drive-In from American Graffiti

Peter with Shota, Yuuta, Nanaka, Haruka and Zen at the Fujino's house

Father-in-law Hiroshi in front of their house

Zen, Haruka, Nanaka and Yuuta in the family's mini-pool

Zen wearing a summer kimono

Zen with Nanaka and Haruka

CD Reviews:

Sunn 0))) : "White 1″ – expanded 2CD edition - This is the CD that has the collaboration with Julian Cope with his ranting on "My Wall," which is quite spooky as a druidic rant that goes on and on about all sorts of freaked out strangeness, as can be witnessed in the lyrics printed on the slip cover of one of the CDs. Eleven minutes of narration, taken over by a maelstrom of duelling bass noises of distortion and freaked out noise chords. "The Gates of Ballard" is a strange song that starts off with Norwegian folk singing from Runhild Gammelsaeter, Stephen and Greg's lead singer on their Thors Hammer project, although it changes from spooky Norwegian singing to weird old death metal funk with a drum machine – something very different from the band. Is this a case of an experimental band becoming experimental? Somehow it sounds more formulaic than it should, but maybe that's the point. "A Shaving of the Horn that Speared You" is a wee bit on the boring side – long groans, tuneless guitar plonkings, on and on for 17 minutes. The second CD in the extended version has a 49-minute live set with the creepy title "the Libations of Samhain," whatever that means. It starts out with some sounds and a bit of children's voices, as in some sort of a recording of a choir, and then gets into the regular buzz-saw frequencies of buzz and moan as it builds up to something interesting. It then continues in that vein for another 40 minutes. Lots of groaning and scary voices too, not surprising sincce it was recorded on Hallowe'en (London, 2003).

Sunn 0))) : "White 2 – expanded 3CD edition" - When I was in Time Bomb records in Osaka I found this triple disc release of White 2, had to get it even though I do have my fair share of dense, monumental Sunn 0))) tracks – surely three CDs of Sunn 0))) should be more than anybody would need, but listening to this music does give you a certain sense of the grins, even when it should be irritating, nauseating, headache-inducing or just plain boring. This one comes with the regular three-song release of the album, a 10-track live album, and a two-track mini-CD that has two more live tracks on it, "Funeraeldrone", and "Funeraelmarch (To The Grave)" on it. Inside the gatefold is a silver-tinted picture of three leopards devournig a gazelle, alongside the 5000year-old Shrimad Bhagavatam, part of the ancient vedas that is one of mankind's oldest books, chanted with scary noise by the Hungarian former Mayhem vocalist Atitila Csihar. The three CDs are also in paper envelopeps with artwork on it. White 2 starts has three songs. "Hell-0)))-Ween" (which has nothing to do with the band Ween), is impenetrable riffs and noise. "Bass Aliens is weird tweaking and twonking. It is an incredibly dull song, and it goes on for over 23 minutes. "Decay2 [Nihils Maw]" is also incredibly dull, chanting and groaning punctuate the odd gloom. The live CD is called LiveWhite and it starts off with some crowd chatter and a few gloomy notes. The song, "B-Alien Skeleton" may be a version of "bassAliens" from White 2, but you couldn't tell that any of these live songs appeared on a Sunn 0))) album since every song is so thoroughly dripping in Sunn 0))) that it simply is Sunn 0))). But the opening to this song really sounds a lot like it is played by humans on earthly musical instruments at least, the crowd screams and shouts and hoops, perhaps overcome by the monotony of a 14-minute long stretch of music where nothing happens. Then it picks up… and about 18 minutes into LiveWhite it's starting to sound droney and doomy. Once we're 30 minutes into LiveWhite, it's your usual cord after cord after power cord. This should be monotonous, but it isn't, actually… With "B-Witch" the suite suddenly gets darker, louder, heavier, with more screaming feedback, thick and layered. The final song, "Bathory, A Tribute To…" is supposed to be a cover of a Venom song, but is really just an experiment in the vein of the Sunn 0))) tradition of playing what is supposed to be a cover of a song… that actually just sounds like Sunn 0))) and not the song itself. Ironically, just as much as anything else it could even be a cover of the song "Black Sabbath" by the band Black Sabbath, the first song on the band's first album. The two songs on the mini-CD are also part of LiveWhite and are your usual chainsaw buzz distorto-drone acoustic searings, grim as hell and twice as monolithic. It pulses and groans with gorgeous deep bass buzzes that turn hatchet-like pumelling the air with axes of fury. Crazy stuff. Then at the end you hear the music stop, the crowd react, and you know that it was recorded live. The live songs on the mini-CD sound like they continue where the live songs from the other live CD stop, meaning that this was nearly 90 minutes of drone and feedback. Must have worn the crowd out.

Guitar Wolf: "Golden Black" – Well known to be one of the most savage rock 'n' roll bands of all time, Japan's guitar wolf has been doing 'lock 'n' loll' for 20 years, and this recording has music from 1997 to 2005, the year that the band's bass player Billy died. Hard to describe their songs other than a sheer blur of guitar and drums with screeched vocals. The energy is incredible, as is the apparent lack of talent as the band embraces a pure 'smash, smash, smash' attitude. Nearly every song follows in the same vein, but it's all great biker rock fun. The loudest, fastest, most insane rock 'n' roll band ever.

Acid Eaters: "Virulent Fuzz Punk A.C.I.D." –

Spiritualized: "Let It Come Down" – I didn't know much about Spiritualized before I bought this CD, except that one of the members had been in Spaceman 3, a band that has a song out there that hypnotizes me. I came across a copy of this CD, with its cool moulded plastic case with a mould of a girl's face set in it, and really wanted to buy it. The lead singer sounds like the guy from Mudhoney. The lyrics are punny and full of drug references and negativity, but also a good deal of spirutuality of sorts (go figure, from the band's name). Reading the lyrics, I was very happy to see the name Mimi Parker, from the band Low that I have been listening so much of recently, in the credits. The first two songs are not great, but the third "Don't Just Do Something", with the lyric "don't just do something, sit around insteat" is a kind of Britpop gospel song or something. Great. Wonderful, majestic songs that build and build, often with cool guitar effects, but also a full orchestra. "The Straight and Narrow" sounds like a Leonard Cohen song from "Death of a Lady's Man," which was (over)produced by Phil Spector.

Corrupted: "El Mundo Frio" – One song, 72 minutes long. Kind of like Super Roots 5, but with variation and less energy. MUCH less energy. An acoustic intro fades in slowly for the first 11 minutes. Then there are scary slow power riffs. Then at 22 minutes, the sleepy, distorted, hoary lyrics begin. It's supposed to be Spanish, but it sounds Japanese. Hypnotic, sludgy, heavy, powerful. After tenminutes of lyrics, then ten minutes of mellow Nagist Nite-like instrumental sombreness. Building up, getting louder… and at the 50 minute mark more sombre lyrics. More hard lyrics, then a gradual fade-out. Nice.
Boris with Michio Kurihara: "Rainbow" – Please see My Big Bad Boris Page for a review of this CD.
Book Reviews:

Memoirs of a Geisha, by Arthur Golden – I was a bit sceptical about this book, since I'd read so many wanky books about Japan by Westerners, plus this was Arthur Golden's first book, not to mention that they'd made a movie about it starring non-Japanese (why would you make a movie about Japanese geishas with a cast of Chinese actresses when there are so many fantastic Japanese actresses our there?). But I had to read it nonetheless. The story was quite amazing, if a bit implausible (a geisha born in the deep countryside? a Japanese girl with blue eyes?). The characters are great, although the description of the skills she had to learn to become a geisha were somehow less developed than his descriptions of the hardship of life in Gion. Some episodes that describe how geisha entertain were good, but the enymity between main character Sayuri and Hatsumomo is neither explained nor properly developed – Hatsumomo is all but forgotten as a character two thirds into the book. The ending of the book is one of the worst I've read and it even makes Ransom look like a masterpiece – while book was not as good the ending certainly was a stunner, albeit a pointless one. The last fifty pages of the book could have been deleted. Golden has somehow perfected the airy tone of a flighty geisha, who nonetheless has a poetic elegance, and he does it by writing complex similes. I don't know how he picked up the knack, but he does it well. I was very impressed initially, until I found it becoming a bit over-wrought. For example, he writes "That startling month made me feel limething like a pet crickes that has at last escaped its wicker cage. For the first time in ages I could go to bed at night believing I might not always draw as little notice in Gion as a drop of tea spilled onto the mats. I stil lhad no understanding of Mameha's plan, or of how it would lead me to success as a geisha, or whether success as a geisha would ever lead me to him. But every night I lay on my futon with his handkerchief pressed against tmy cheek, reliving again and again my encounter again. I was like a temple bell that resonates long after it has been struck." Three similes in five sentences, not bad. And typically any chapter would begin this way.

From the Velvets to the Voidoids, by Linyon Heylin – The history of New York music, starting with the Velvet Underground and then skirting around bands like Blondie, the Ramones, the Jerry Harrison bands Modern Lovers and Talking Heads, the Richard Hell bands Neon Boys and Television and the Heartbreakers and the Voidoids, the Peter Laughner bands Rocket To The Tombs and Pere Ubu, Patty Mith, the New York Dolls, the Stooges, and many others. Not dealing with any of these players in a thorough manner, the book comes off feeling a bit scattered, as well as a bit fanboy-esque considering that zines from the era are a main source of quotes and material. The doomed Laughner is given the most thorough coverage, and he comes off as the most thoroughly investigated character, although Hell is also given a pretty decent treatment. Great assortment of old pictures from the day.
Movie Reviews:

300 – Great movie adaptation of a Frank Miller comic book, and very much in the grotesque and over-exagerrated style of other comic book movies like Sin City, also by Miller, and maybe the Matrix. The CG drips from each and every scene, and that is probably the intent – an epic is an epic because it has been epically mythologized and idealized. The heroes are noble and strong, the villains are deformed, merciless and corrupt. Xerxes is a beautiful creature, but speaks with a mildly satanic voice, his harem of ultra-curvaceous beauties un-naturally slutty. Wow! The themes of treachery are gorgeously portrayed, as is the message of democracy and sacrifice.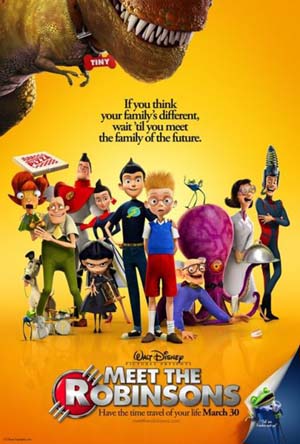 Meet the Robinsons – Perhaps the strangest movie I've seen in a while, about a strange little orphan boy who invents a time travel machine… sorta. Lots of dinosaur fun, and plenty of eccentric characters. Perhaps one too many, in face – it's not the Addams Family, although it sure tries to be. And it's not Back To The Future (or maybe that should be Back To The Present), although it sure tries to be. Too bad they didn't travel back to the ice age and catch that squirrel…

Ghost Rider – This didn't get good reviews, but how bad can a movie be if it's starring a guy with a flaming skull riding a motorcycle made of fire? Sure, some argued that Nicholas Cage was miscast in the role, but by now it should be clear that the man who starred in the re-make of The Wicker Man was born to ham up this role. And on top of it all, you get Sam Elliott reprising his role as a cowboy from nearly every movie he's been in, including the Big Lebowski. I don't remember how Johnny Blaze beat the bad guys and won back his soul, because I'd had many many beers on the flight at this point, but I'm sure it must have been quite nice.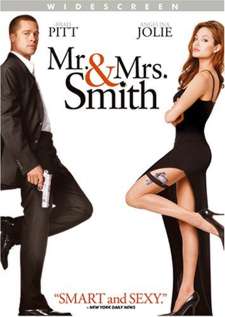 Mr. and Mrs. Smith - The poster says "smart and sexy." I would say it is neither. One review I read around the time this book came out was incredulous that Pitt and Jolie could convincingly portray a couple whose relationship had become dreary, pathetic, sexless. Yes, it must be a drag being married to Angelina Jolie (ask Billy Bob Thornton?). And how terrible it would be to call yourself Brad Pitt's husband (ask…). Either way, I fell asleep before the movie finished, so I don't know how it ended up, but I figure the real villain must have been Pitt's geeky friend. The Long Kiss Goodnight was a better movie in a similar vein (of sorts), even if it was made by another failed husband-wife team, Renny Harlin and Geena Davis.